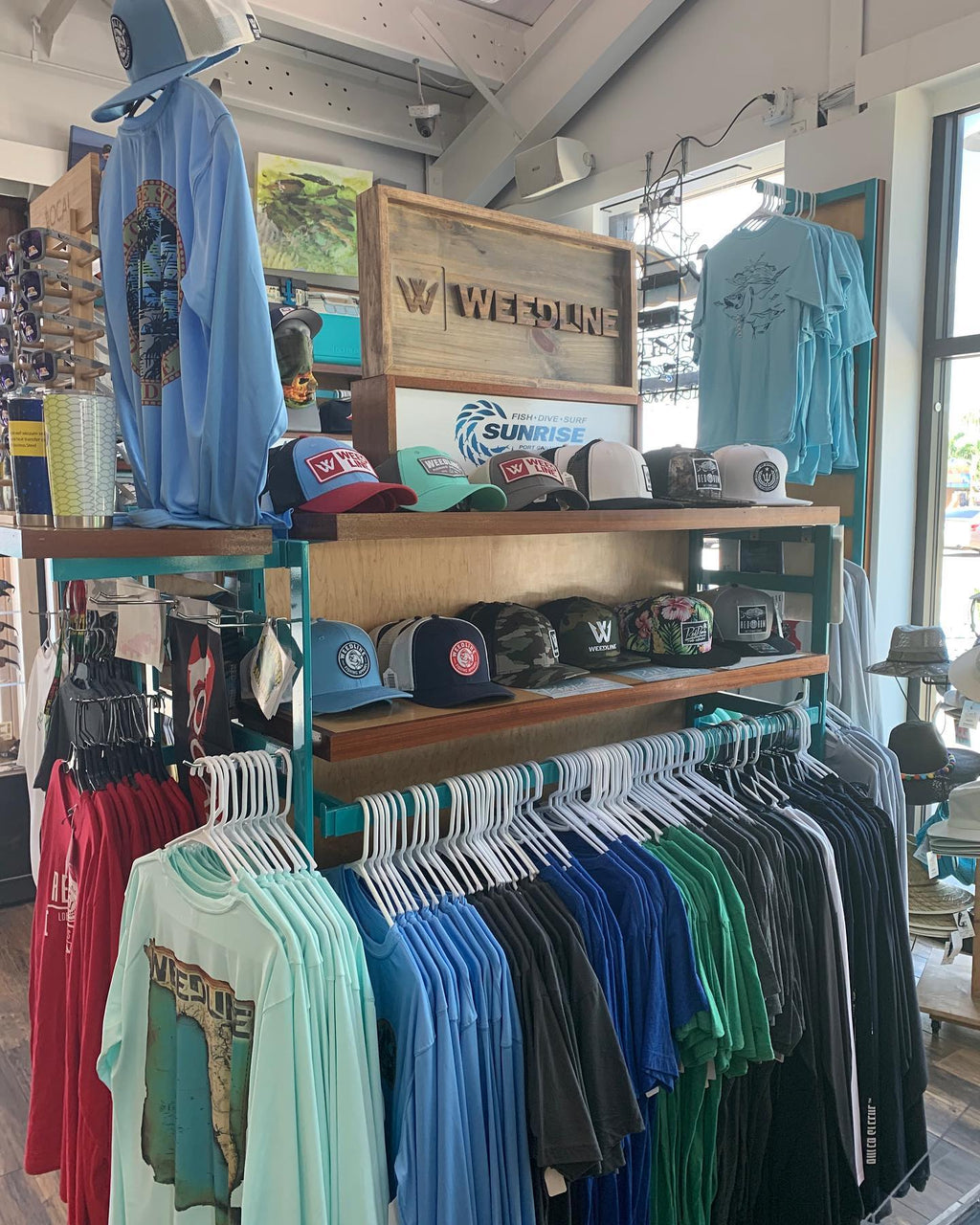 We're super stoked to announce that; Weedline's Fishing Apparel can now be found in Port Canaveral at  Sunrise Fish Dive and Surf, located at 505 Glen Cheek Dr, Port Canaveral, FL 32920. 
Had it not been for a beer and some good reggae music at Captain Hirams, this venture may have never happened. Just goes to show you how rad Captain Hirams and Reggae music are!!!
So if your in the Port Canaveral, Cocoa Beach area, swing through for all of your fishing apparel needs, and some Weedline of course! 
You can also check out our Other Retail Locations here.