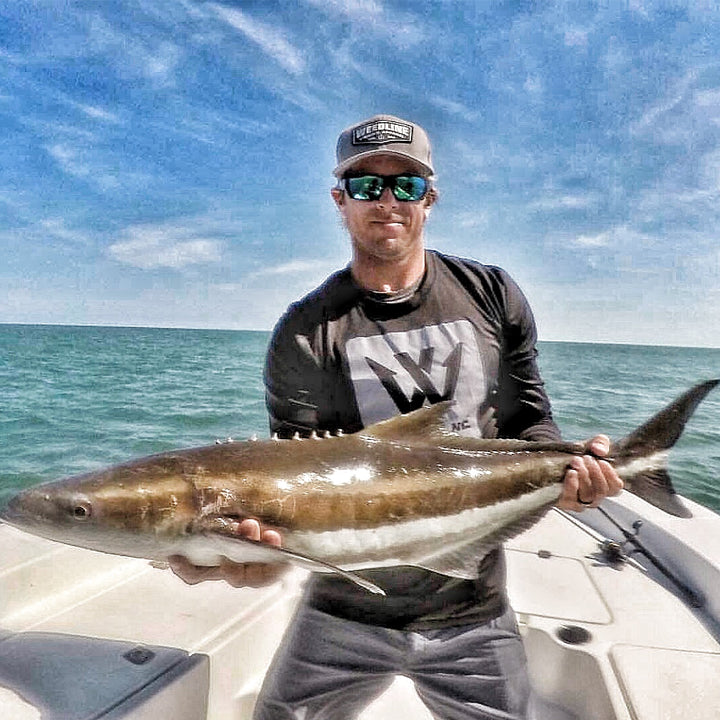 March has been off to a busy start, between realeasing some new designs, Fishing, good surf this past week, and shopping for new boats, we have been pretty busy.
We've also been getting some rad shots and reports of some of the Weedline bro-staffers getting on the Cobia bite, and lots of people are still banging on the drums inshore. 
Our lead Rep Kyle, is in the process of finalizing his new Beaver Tail skiff, along with Eric still trying to dial in a new Center Console. . He loves his offshore Weedlines, but really enjoys jumping on some Reds in his downtime. Congrats to Kyle also, as this week we will be announcing a new retailer in the Melbourne, Florida area, which we are super excited about. Great work Kyle!
In other Weedline news, as we enter spring, everyone is getting excited about longer summer nights, and Sandbar season. This spring and Summer, look for the Weedline crew at your favorite sandbars, as it's our hopes to a do a statewide Sandbar party blitz, with lots of rad promo gear. 
As always, thanks for the stoke. 
Weedline Fishing Apparel